Dear friends and comrades,
we are an anarchist collective that is organizing this year's Zagreb Anarchist Bookfair (ZAB), which will be held from September 30th to October 1st, 2023 in Zagreb, "Croatia". Like other fairs of this type, it will serve as a platform for getting to know each other, networking, distributing materials and sharing experiences in the joint struggle. There will be many lectures, fanzines, books, regional band performances and food made by our comrades from the Food Not Bombs Zagreb collective (Hrana, a ne oružje Zagreb). We will try to provide accommodation for anyone wanting to come. Accommodation options include staying at the Zagreb squat Postaja, private accommodation with comrades from Zagreb, and recommendations for alternative accommodation options. The fair is organized horizontally according to libertarian principles, and therefore financed on the basis of benefits and donations.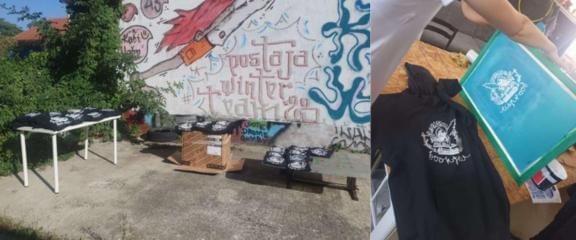 As we are a small collective organizing this event on a voluntary basis, we are reaching out for help funding the book fair. We hope to reach out to our fellow anarchist and anti-capitalist comrades to encourage solidarity between fellow individuals and/or collectives who share our values and ideals. We hope to collect donations to help us pay for different expenses concerning the realization of the book fair - venue expenses, tools for screen printing our merch, travel expenses, security, meal preparation, donations for the bands and the squat helping with the fair's program and accommodation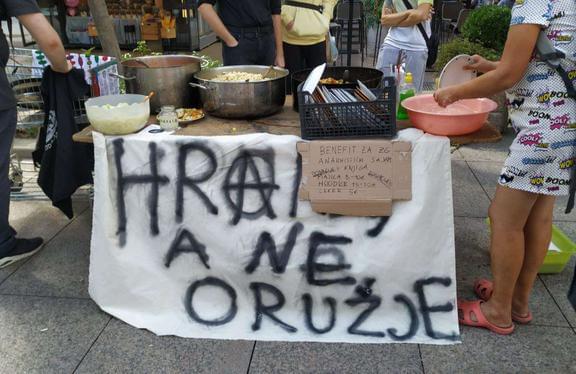 Finally, we invite you to participate in the bookfair, in any way you wish or are able to. We look forward to your visit!
Dragi_e drugovi i drugarice,
mi smo anarhistički kolektiv koji organizira ovogodišnji Zagrebački anarhistički sajam knjiga (ZASK), koji će se održati od 30. rujna do 1. listopada 2023. u Zagrebu ("Hrvatska"). Kao i ostali sajmovi ovog tipa, poslužit će kao platforma za međusobno upoznavanje, umrežavanje, podjelu materijala i razmjenu iskustava u zajedničkoj borbi. Pripremili_e smo brojna predavanja, fanzine, knjige, nastupe regionalnih bendova i hranu naših drugova i drugarica iz anarhističkog kolektiva Hrana, a ne oružje Zagreb. Pokušat ćemo osigurati smještaj za sve koji žele doći. Smještaj će biti organiziran u zagrebačkom skvotu Postaja, privatnim smještajima kod drugova i drugarica iz Zagreba, a potrudit ćemo se dati i preporuke za alternativne mogućnosti smještaja. Sajam je organiziran horizontalno prema libertarijanskim načelima, te se stoga financira kroz benefite i donacije.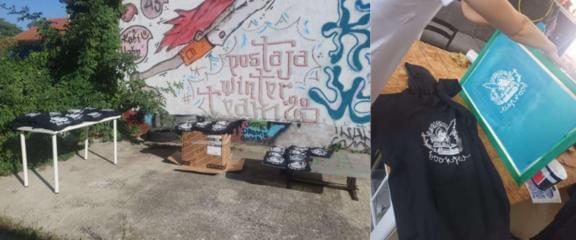 Kako smo mali kolektiv koji volonterski organizira ovaj događaj, obraćamo vam se za pomoć u financiranju sajma. Nadamo se da ćemo doprijeti do anarhističkih i antikapitalističkih drugova i drugarica kako bismo potaknuli solidarnost između pojedinaca i/ili kolektiva koji dijele naše vrijednosti i ideale. Nadamo se da ćemo prikupiti donaciju koja će nam pomoći podmiriti različite troškove vezane uz realizaciju sajma - troškove mjesta održavanja, alate za sitotisak našeg mercha, putne troškove, sigurnost, pripremu obroka, donacije za bendove i skvot koji nam pomažu s programom i smještajem.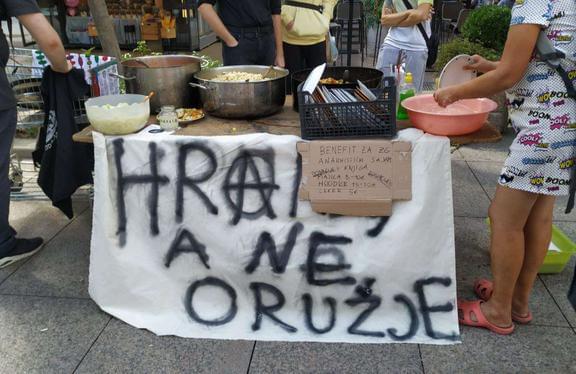 Za kraj, pozivamo vas da nam se pridružite na sajmu knjiga na koji god način možete i želite. Veselimo se vašem dolasku!
107% of €350
€ 376 reached in total
-45 days left