It has been a difficult ...
... couple of years of caution in the name of collective safety, but now it is time to creep out of our holes and meet in person to plan, learn , and cause trouble for the bad kind of power.
The Stockholm Anarchist Bookfair is a forum for the development of the anarchism as an idea and a practice. It is an opportunity for cross-pollination of ideas from different parts of the movement. We want people to meet and create the relationships that build a world free from all forms of oppression and coercion.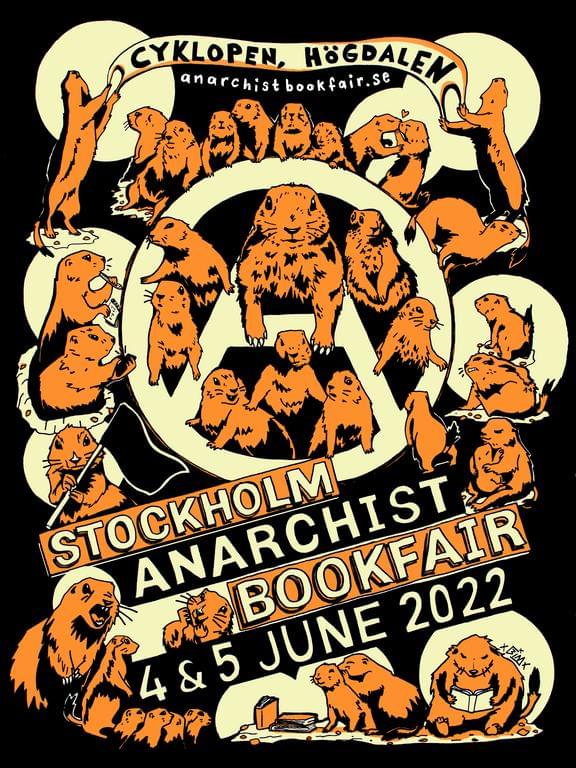 As usual, we will have the bookfair on the first weekend in June 2022, that is June 4th and 5th 2022. The bookfair will be held at the community social center Cyklopen in Högdalen, Stockholm. There will be workshops, lectures, meetings, assemblies, and of course vendors with books and the finest anarcho-merch available in northern Europe!
In order to facilitate an inspiring program of guests with many backgrounds and ideas we need financial help. The largest cost for us is travel funding for international guests. You, the anarchist and radical left community have helped us before to bring activists, organizers and authors from around the world! Previous guests include Crimethinc, Viome Workers Collective, Cindy Milstein, and many others. We have a very interesting guest list planned for this year. We are even adding a subprogram about climate activism from the revolutionary left in collaboration with Pull the Plug, an initivative to bring radical left politics into the climate movement since there's no such thing as green capitalism. Help us to make this all happen!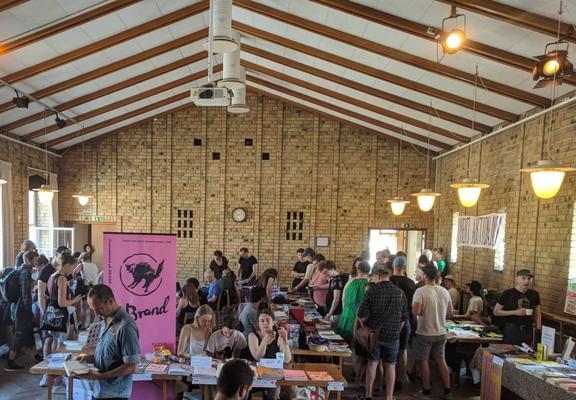 Det har varit ett par svåra år,
... men nu är det dags att komma fram ur våra vinter-iden och träffas irl för att planera, lära oss och skapa trubbel för den dåliga sortens makt.
Stockholms Anarkistiska Bokmässa är ett forum som möjliggör utveckling och spridning av idéer från olika delar av den anarkistiska rörelsen. Vi vill att människor ska mötas och skapa social förhållanden som bygger en värld fri från alla former av förtryck. Som vanligt kör vi på den första helgen i Juni (den 4:e och 5:e Juni 2022). Bokmässan kommer hållas på den frihetligt socialistiska lokalen Cyklopen i södra stockholm. Det kommer bli workshops, föreläsningar, möten, assemblies och såklart böcker och den finaste anarko-merch som kan hittas i norra Europa.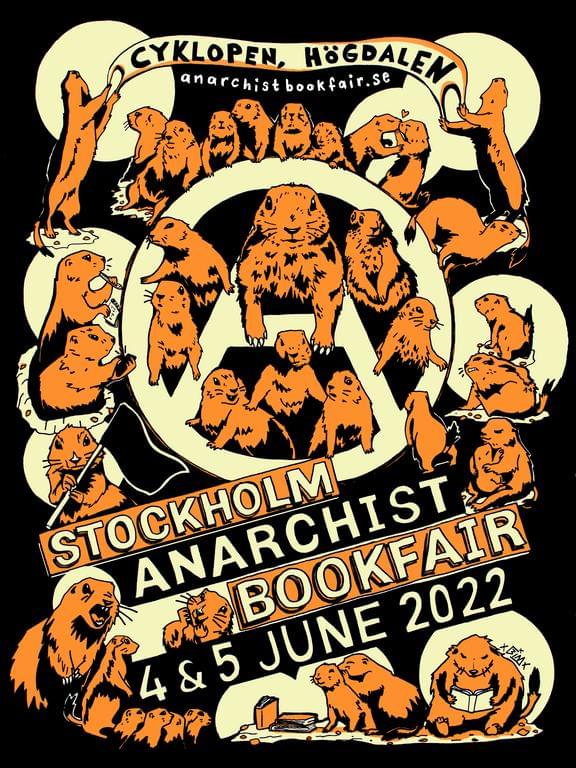 För att kunna bjuda på ett inspirande program med deltagare från många olika bakgrunder och med många olika idéer behöver vi hjälp!
Den största kostnaden för oss blir resepengar för internationella gäster. Ni, den anarkistiska och radikala vänstern har hjälpt oss förut när vi velat ta hit aktivister, arrangörer och författare från hela världen. Vi har tidigare fått besök av CrimethInc, Viome Arbetarkollektivet, Cindy Milstein och många andra. Vi har en väldigt intressant gästlista det här året. Vi kommer till och med fixa ett delprogram i samarbete med Pull the Plug, ett initiativ som vill få med radikal vänsterpolitik i klimatrörelsen eftersom det inte finns någon grön kapitalism. Hjälp oss att göra det här till verklighet!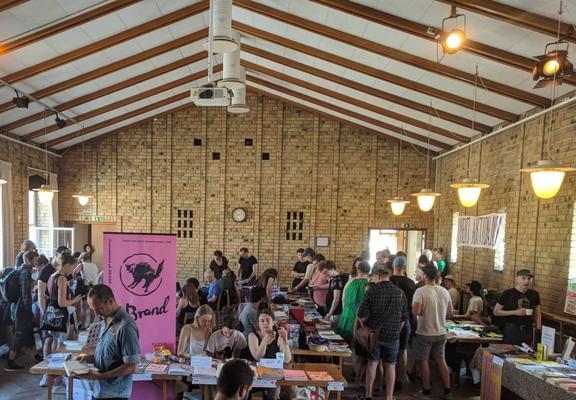 About us
The Stockholm Anarchist Bookfair is organized by a small, concensus based collective. We are an often changing and international group with a broad view on what anarchism is and can achieve. Our main common goal is to provide social infrastructure in the form of the bookfair as an aid to the anarchist and other movements of the extra-parliamentary left.
Om oss:
Stockholms Anarkistiska Bokmässan är organiserad av ett litet, concensusbaserat kollektiv. Vi är en internationell grupp som växlar medlemmer ofta. Vi har en bred syn på vad anarkismen är och vad som den kan åstadkomma. Vårt mål är att fixa den sociala infrastruktur bokmässan är, som ett hjälpmedel till den anarkistska och andra rörelser på den utomparliamentariska vänstern.
100% of €1312
€ 1314 reached in total
-559 days left