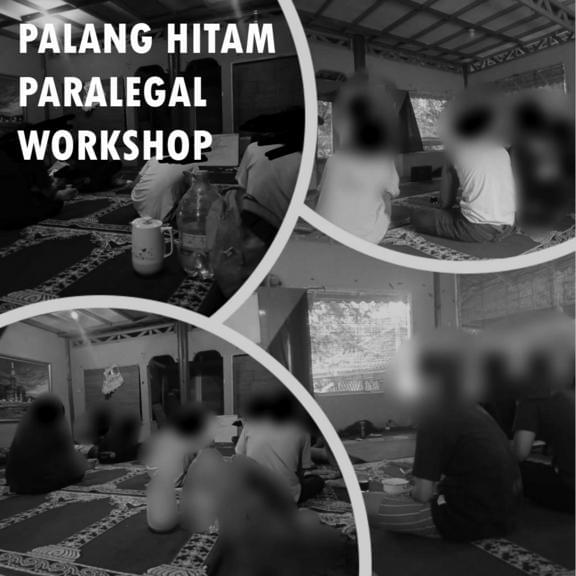 Palang Hitam Anarkis or ABC-INDONESIA were created since 2018, since then we are involved in supporting anarchists political prisoners up until now. But the present day political threat and persecutions are quite overwhelming, we as a loose and informal organization, since the very beginning, always rely on the help of Legal Aid Institution each time comrades were arrested. But all of this changed since Jon Pakpahan, whose case was only throwing molotov cocktail to a police post, we know that we can't rely on Legal Aid Institution anymore and it's policy of only supporting non-violent approach of activism. They simply rejected to advocate Jon and up until now we don't know where Jon is and what the police are doing to him. We also know that after reading stratsea (State academia) article https://stratsea.com/uncoding-the-indonesian-lone-wolf-anarchist/ that the police and anti-terrorist unit are studying Jon and his motives, in the article as well there's an almost complete history of Jon inspiration of anarchism, we can't help but convinced that Jon was finally cooperating with the police in order to map anarchist threat in Indonesia. This is a consequence of failing to fastly respond Jon's case, in which at the time the Legal Aid Institution refused or making too many excuses to avoid supporting Jon legally.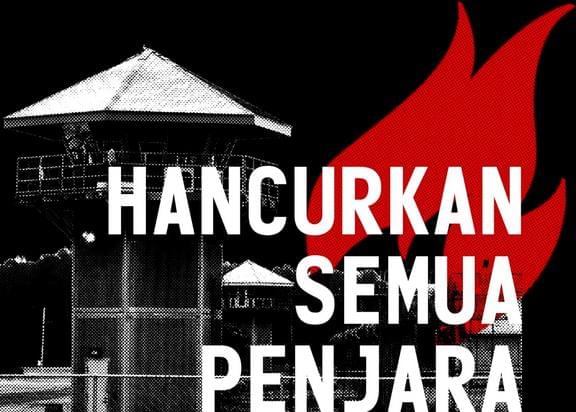 Therefore, in respond to this we have contacted "anarchist" lawyers that are more than willing to help us in the matter, so that we no longer rely on that same legal institution that rejected our pressure during Jon's case. The first step to this, unlike previous Palang Hitam workshop that were mainly sharing about basic laws, interrogation techniques by the police, and other things, we and the advocates initiated paralegal workshop and training. The main reason why we feel the importance of this paralegal workshop:
To create awareness of our rights in the face of repression and what can we do when that happens
Providing basic legal aid such as paralegal for the first respond if any individuals got arrested
Unlike other countries (or so) there's this lack of knowledge of individual civil rights, even for the majority of the activists. This oftenly result in severe violent abuse by the powers that be
To put it in the proper context, our purpose is not at all forcing to people to follow the law blindly, but to understand their civil rights and to strengthen the autonomy of the collectives, community, and individuals by providing this knowledge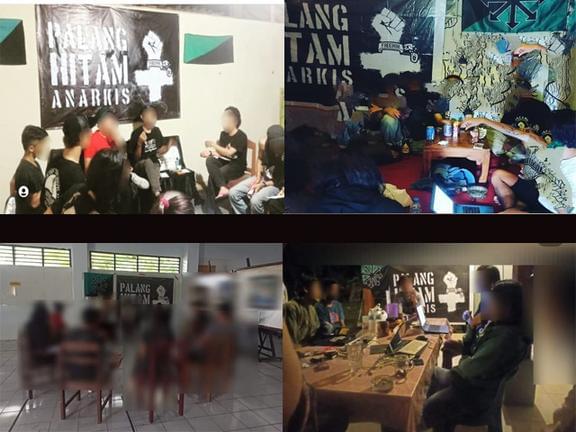 Thus we as ABC have both legal weapons and also the "other." The reason we crowdfund is that the first session of the paralegal workshop last month, although was very exciting and mind revealing, on what can we do in terms of grassroot struggle to legal support, we kind of poorly organized. At the time we tried to sell t-shirts that only covers on renting the venue for three days and since we are always clandestine we refused many anonymous requests throughout the archipelagos. This second session we want many collectives, community, and individuals that are already have created networking with us to be involved and thus therefore we need you to help us to help financing our venue and logistic for three days. The second Paralegal workshop will be held on 20th October, two months from now.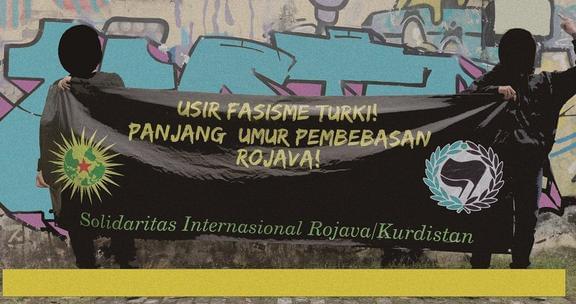 For this second session of workshop, we will use the money to cover the venue espenses. Last time we were lucky to get 34 usd/day which already provides matress for 30+ people with kitchen so that we can cook ourselves. In this next session we are preparing more participation so here's the gross calculation on amount of money that we need:
Venue cost: 34 usd (504.053 IDR) x 3 days = 102 usd (1.512.099 IDR)
Logistics for 40-50 people/three days (two times meal and coffee): 38 USD (563,334 IDR)
Transportation (and we also wanted to help individuals who cant afford to come because of their financial condition): 28 usd (415,088 IDR
Other expenses (with the cuts from firefund and anticipation of other things such as health emergency etc: 57 USD (845,002 IDR)
In total we need : 102+38+28+57 = 225 USD
We need your support!
Love and Solidarity,
Palang Hitam Anarkis/ABC-INDONESIA
PS: We are not the only ABC in Indonesia and doesnt want to be the one. We want every area across the archipelago to have their own autonomous ABC.
168% of €225
€ 378 reached in total
-437 days left