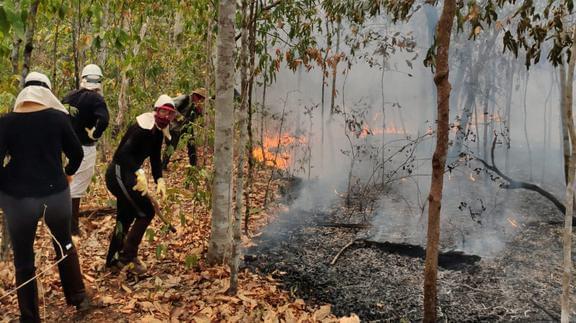 The Antifascist Brigade Lucas Eduardo Martins dos Santos is an organization of firefighters composed of anarchists and communists acting in Brazil, seeking to fight forest fires in environmental reserves, indigenous territories and in areas neglected by the state power.
Our brigade has been working since September 2020, seeking to aid peasant communities, indigenous people and the environment. So far we have been successful in all our actions, also managing to support the creation of an Antifascist Indigenous Brigade of firefighters belonging to the Xavante people in Mato Grosso, which is working in their territory against arson.
Part of the fire that devastates the biomes of the Amazon, Cerrado and Pantanal, has origin on farms that raise cattle, soy and other monocultures, specially of transgenic crops. fire is the cheaper way to expand a pasture and cultivation area of large estates, destroying the diversity of fauna and flora and affecting traditional communities. Furthermore, these fires do not only affect the people who live in the forest or the savanna, but also the climate of urban areas in Brazil and around the world.
In the fight against oppression through fire in the countryside and in defense of life on Earth, we at the Lucas Eduardo Martins dos Santos Brigade are preparing to resist.
For this, we need funds to purchase the necessary equipment for our work, ranging from personal protective equipment, fire-fighting equipment, in addition to bearing the costs of traveling to areas that are difficult to access.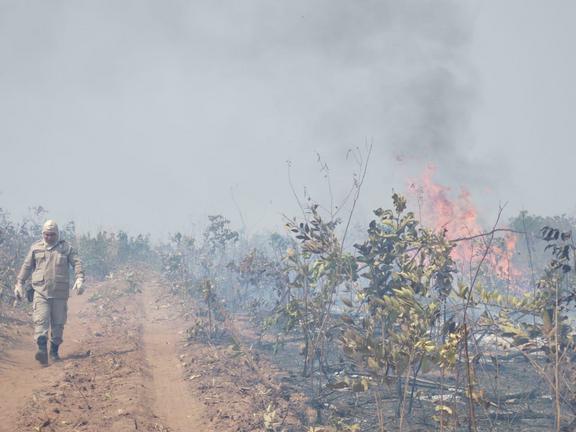 LIST OF EQUIPMENT REQUIRED FOR THE LUCAS EDUARDO MARTINS DOS SANTOS ANTI-FASCIST BRIGADE
10 units- Machetes = 75€
10 units- Boots = 375€
10 units- Pants = 282€
10 units- Gandolas = 282€
10 units- Helmets = 375€
10 units- Protective Leggings = 113€
10 units- Whistles = 113€
10 units- Balaclavas = 188€
10 units- Gloves = 60€
10 units - Goggles = 337€
5 fire dampers = 168€
4 Flexible Back Pumps 1.124€
2 Blowers 1350€
3 Rastelos 37€
2 chainsaw 600€
2 ropes of 15 meters 56€
2 Cargo Backpacks 75€
1 First Aid Kit 188€
TOTAL: 5.798,00€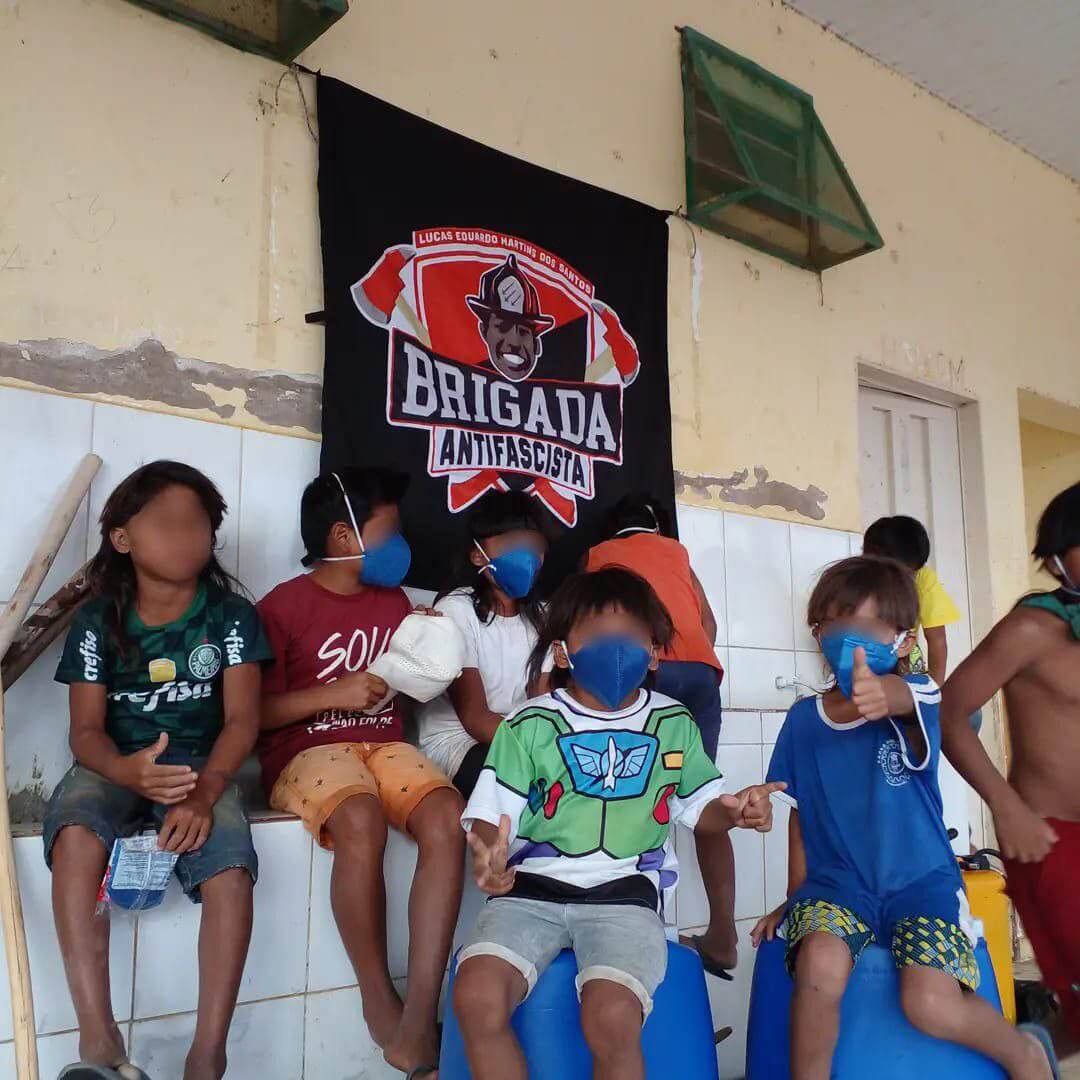 26% of €5800
€ 1560 reached in total
-386 days left